Mobile Catering Services Hollywood FL
Events, Catering, and a Jolly good time.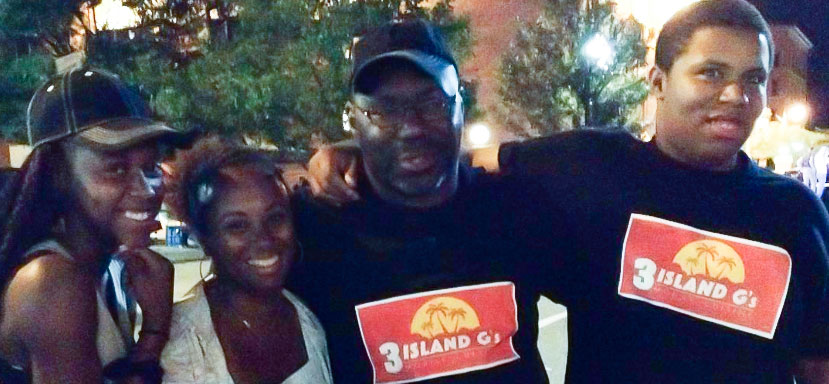 Give your guests an unforgettable experience with top-rated catering services in Hollywood, FL from 3 Island G's Food Truck. We are South Florida's premier BBQ, seafood, and pasta food truck and catering company. Arrange catering for your next event today!
Executive Chef Gregory George brings over 25 years of culinary experience to 3 Island G's mobile cuisine. He launched the food truck after moving to Florida from Ohio. Chef George and his son and daughter are three islands (3 Island G's food truck) dedicated to pursuing the art of smoking meat.
👌 excellent foodtruck
Passed by on a business trip & oh my gosh!!! I wish I could take 10 plates back home with me! Everything was so delicious. Shoutout to the manager!! Super nice.
Great food and awesome customer service
Kobschies Ice Rolls
2022-05-21
This food is amazing. We had the grouper and ribs. So delicious High quality. Staff is super friendly and nice. Check them out, you won't be disappointed. Highly recommend!!!!!!!
erica barnwell
2020-10-30
I haven't had ribs like this at all this. They are delicious fall off the bone and melt in your mouth. Great customer service I hope the leasing offices have you guys come back!
Clarke Whitfield
2020-10-29
Food quality 🤌 Customer service 👌 Serving size vs prices ⚖ These guys will be seeing me A LOT more. Good job!
Chef George brings the right amount of quality to the way he does BRISKET and RIBS. If you claim you know smoked meat then the second you take a bite, you will know just how much time and patience it took for him to get it PERFECT! His combination is ON POINT with the mac' & cheese. You absolutely HAVE to try it!😋😋🔥🔥